To maintain high standards and foster a culture of constant development, many companies are adopting the ISO 9001:2015 Quality Management System (QMS). ISO Management Consultants UK specialise in helping businesses achieve international certifications such as ISO 9001 Quality Management and other ISO certifications.
In this article, we'll discuss why adopting an ISO 9001:2015 QMS is important, and how to do it.
What is ISO 9001:2015?
ISO 9001:2015 is a global standard for a solid Quality Management System. It lists the processes, procedures, and activities organisations must develop, implement, maintain, and improve to successfully manufacture or provide services.
A third party certifies the company's system to reassure customers. When mistakes happen, the system can help the company immediately respond to customers and prevent future issues.
Organisations must follow all 131 standards "Shalls" to receive a certificate. How it meets them is flexible. The certifying body will visit the company and award a 3-year certificate if these standards are met. They review organisations' progress annually to ensure compliance.
In essence, it's a new way of doing business that provides the framework and proven operational strategies from various fields that you may adapt to your own needs.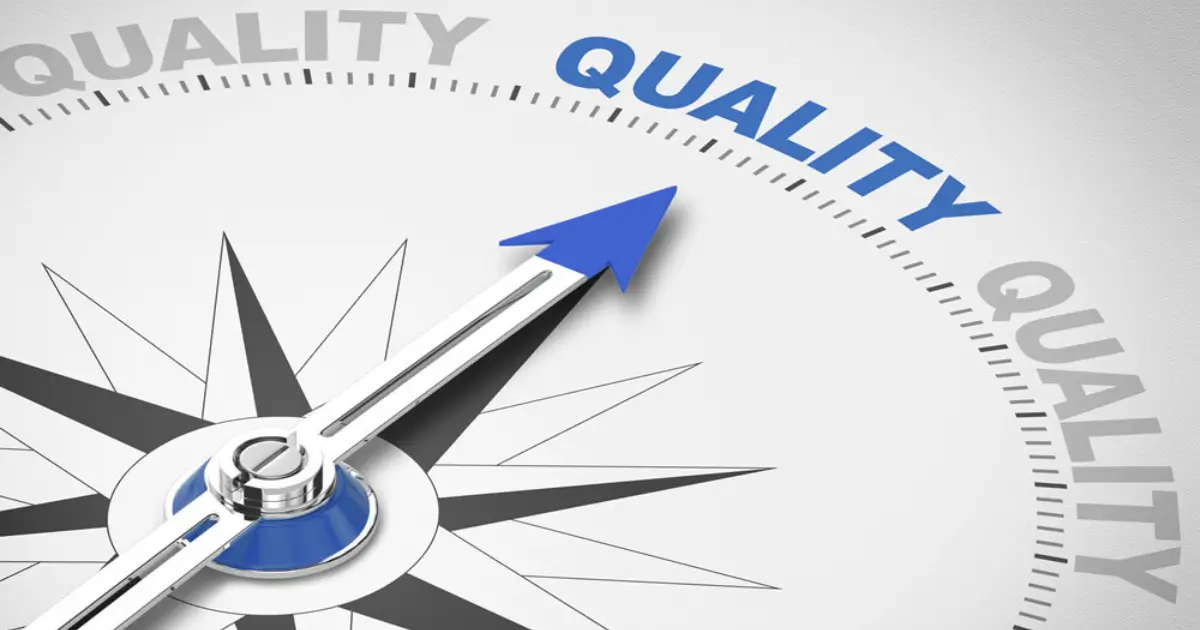 What Are The Benefits Of ISO 9001:2015?
Here are the benefits of having ISO 9001:2015 listed below for any business:
Improve your products and services: Increase efficiency and guarantee ongoing improvement of your goods or services.
Increased efficiency and productivity: When organisations certify to ISO 9001, they are able to understand how they can meet the needs of their stakeholders and customers more effectively.
Save time and money: By having a sophisticated understanding of how an organisation can align with their customer needs, it can save time and money on inefficient and costly tasks.
Internationally recognised: The certification is ISO 9001, which is an internationally recognised Quality Management Standard.
Marketing advantage: Certifying to ISO 9001 can create a competitive advantage in today's challenging marketplace.
Inspire staff: Through developing a uniform strategy committed to improving business operations.
Retain customer trust: By delivering on promises and exceeding expectations.
Increased profits: Organisational profits can be boosted through cost-cutting, innovation, and expansion into new markets, as well as through streamlining existing ones.
New tender & work opportunities: Government and large-scale contracts are typically only provided to companies with ISO 9001:2015 certification or a similar quality management system.
How long does it take to implement ISO 9001:2015?
There is no universal rule for how long it will take to implement ISO 9001:2015, although a company's size is a strong indicator. Generally speaking, it should take different lengths of time for different companies, usually as follows:
Up to 10 employees – up to 3 months.
Up to 50 employees – 3 to 6 months.
Up to 200 employees – 6 to 10 months.
More than 200 employees – 10 to 20 months.
These projections do not factor in the time it will take to implement and run your QMS in preparation for your certification audit. Your certification body will tell you how long you need to run your QMS and complete these activities; i.e., all certification bodies have a set period of time during which the Quality Management System must be in place and records must be collected for auditors to be able to determine whether or not it satisfies the requirements of ISO 9001:2015.
Wrapping Up
Larger businesses, as well as local council/government bodies, are more likely to inquire as to whether or not your organisation has quality, environmental, and health & safety procedures in place. The question can't be avoided in modern business, where keeping UKAS accreditation is becoming more and more important.
Here at ISO Management Consultants, we can certainly help! We help businesses in London, Essex, Hertfordshire, and the rest of the UK achieve ISO 9001:2015 certification by defining and documenting processes, developing a quality management system, and providing guidance during the certification process.
Contact us today to find out more about our services in ISO 9001:2015 accreditation.